Universal Easymatic and Uni-Matic 325 Parts

Models 3486, 3487, 3481, 3481L, 3490, 3409

For Universal/Gendex hi-freq parts click here

At this time we do not have parts for model 3488

Our parts are refurbished or used and tested
Other parts also available:


Tap switches

Current sense relays

Parts for kV comp board

Please contact us for any parts you don't see listed


Heineman on/off main line breaker/switch for Easymatic or Uni-Matic generators.
NEW! From the breaker mfg


These have the added shunt-trip


Earlier breakers did not have the shunt.


Tempo timer part # 651239G with exchange
​As used in Easymatics and some model Uni-Matic generators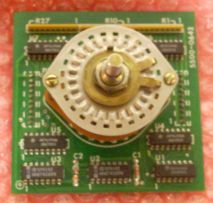 Universal Timer/Encode switch with exchange
Part # 5500-0642 / 5500-0588
As used in Uni-Matic model 3487 with the single digital timer p.c. board
Universal Uni-Matic 325 Digital Timer p.c.b. for model 3487
Part# 5500-1251



Universal kV Meter as used in Uni-Matics & Easymatics
Models 3481L, 3486 and 3487's
With Exchange

Universal Filament Stabalizer
Part # UX3407-200
Transformer with capacitor
As used in Easymatics, Uni-Matics and most all models of Universal standard frequency generators.


Time delay relay for Easymatic and Uni-matic 325 part # TD-1

Original part # 0132-1046-6100 Guardian
These are no longer available, however

Later part # 0132-2118-6100
(this is a direct placement for 0132-1046-6100)
Any parts listed for exchange, requires the old part to be returned to us within 20 days from receipt. Standard ground shipping is ok.
Failure to return the old part will result in an additional billing of the original part price. If you order a $400 part with exchange and you
do not return the old part, you will be billed an additional $400. We would much rather have the old part back than the additional billing.
Many of these parts are in short supply. As a courtesy to others, please return the old parts in a timely manner.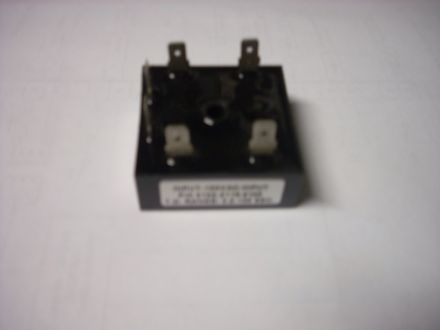 Uni-Matic kV comp board as used in model 3486 generators. This is the first version of the board. Has a total of six potentiometers.

Part# 5500-1975


​With EXCHANGE of your old board
plus shipping​

0132-2118-6100


These are new relays from the relay manufacturer



Easymatic model 3481 / 3481L
For photos inside generator cabinet
click here
Uni-Matic model 3487
with single digital timer board
For photos inside generator cabinet

click here
This was the later version of the above style kV comp board. Has a total of 12 pots.

Part# 124-0146G1

​
With EXCHANGE of your old board
plus shipping​

Select the shipping method from the drop down menu (arrow) above the "Buy Now" button
Select the shipping method from the drop down menu (arrow) above the "Buy Now" button
NO Exchange required

Outright, no exchange required