Bennett 1000 Series HFQ/HF
X-Ray Generator Service Manual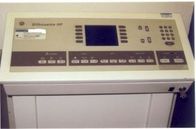 Service Manual Bennett 1000 series generators
Also included in the manual, service manual for the D50M and D70A Collimator, Elevating table, tubestand, etc.
Includes all schematics, calibration proceedures, etc. 438 pages in pdf file format for download.
There is a $60.00 charge to download the manual. Click the "buy now" button.
After checkout on the Paypal page, click where it says "click here to return to x-ray parts depot"
Clicking on that link we take you to the webpage to download the manual.